Testimonials
Boston Scientific
Boston Scientific is a global leader i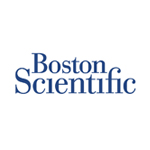 n the medical device manufacturing business. Milltech have worked closely with the Boston Cork plant for about 14 years providing various services from design, prototyping and jig and fixture manufacturing.
"Milltech are a preferred vendor for Boston Scientific based on their professional approach to all work backed up by high quality, good value and reliable deliveries."
John Rochford, Toolroom Manager, Boston Scientific Cork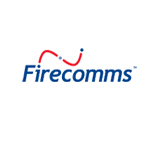 Firecomms Ltd
Firecomms is a global leader in the provision of fiber optic solutions and optical transceivers
"I have dealt with Milltech Toolmaking services for the last 12 years and they provide an excellent service to our company. The quality of their work is first class and the staff is friendly, innovative and resourceful. Deliveries are prompt and they have always been willing to expedite urgent jobs if required. I have no hesitation in recommending them to others."
Pat Doyle, Mechanical Design Engineer, Firecomms, Cork
ICP NewTech Ltd

ICP NewTech Designs and Manufactures Remotely Operated Vehicles or ROV's for Security Forces worldwide. Products are used for humanitarian purposes and in managing the now daily security threats, including bomb disposal (IEDD), mine clearance (EOD) & handling lethal materials (HAZMAT).
"I have been working closely with Milltech toolmaking Services over past 3 years both as a supplier of machined parts for our existing ROV fleet, but also in the Design, prototype & Now Production of our New Generation ROV. Milltech are now one of our Key suppliers and deliver us a major sub-assembly of this new platform fully assembled and tested. The workmanship quality, on time delivery and ability to supply quick Turn parts is excellent, this coupled with technical Input to our design team @ Prototype stage especially in "Design For Cost" make for a value add Supplier."
Mick Burke, Operations Manager, ICPnewTech Ltd, Cork.